Count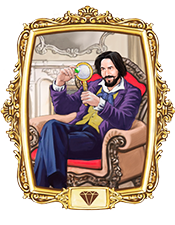 To receive the status of earl, the baron must make a charitable contribution of 1,500 gold to the State.
Status options
The count who has maximized the technological level of his principality, built a palace in it, and raised the banner can receive the status of Emperor.
The Count, having all the capabilities of the Baron, in addition, can carry out labor activities:
Employment Opportunities:
My own business:
Cultivating crops and working 240 acres of land.
Cattle housing, maximum 400 animals.
Keeping pigs, a maximum of 400 animals.
Opportunity to open a private Bank.