Game Characters
What do you think of the idea of creating your own doppelgangers in the virtual world, which could be completely subject to you, and all their actions and deeds were monetized by gold?
You can pump them different characteristics, employment in a variety of businesses, raising animals and more. Every day they eat food, go to work and perform other actions that are set by the player himself.
Details about the life and pumping your clones you will learn in this section.
Psychology of success
What does "success" mean to you exactly? Take the various tests and find out! Read more
Account
Everything you need to know about your account after registration is collected in one section. Read more
Game account
There are 2 currencies in the clone world - clonkon and gold. Read more
Creating a clone
You can create a new "roamer" social status clone if you have a different, higher social status clone in your account. Note that an account cannot have more than 1 clone in "roamer" status at a time. If you want to create multiple clones, do it in sequence, upgrading the tramp to craftsman status and then creating a new one. You can name a clone by any name that is not occupied. A clone name must consist of characters A-z, 0-9, start with a letter, end with a letter or a number and contain no more than 16 characters.
Choosing a mentor

The best way to begin your journey in the clone world is to choose a mentor who will help you avoid mistakes and make your way to success. You can choose a mentor at the embassy. Read more
Social statuses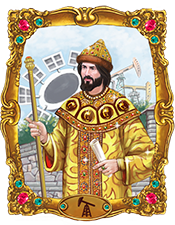 In the world of clones there are 8 game statuses, obtaining which opens up more and more possibilities for your characters. Read more
Public school

In public school you can learn the various sciences that are needed to obtain social statuses up to and including the Philistine. Read more
Clone features
Depending on the direction of development of your clones, you can pump them different game characteristics. Read more
Military career

Combat tournaments, guards, looting, cache searches, wars - this is by no means a complete list of what is open to clones who begin to engage in military affairs and pump up military characteristics. Read more
Staying power

This is a very important game parameter that affects the vitality of clones and is necessary in many game aspects. Read more
Refectory

The refectory is where all the clones in your account can eat. Here you can serve food, customize the treatment of clones, and much more. Read more
Clothes for the characters

You can dress your clones in casual, protective, and other clothing, depending on their needs. Read more
Inventory

An inventory is a place in which the items and resources of a particular clone are stored. Read more
Storage

This is where resources and other values of the entire account are stored. You can set up automatic collection of resources and other things from the inventory of all clones. Read more
Special education
In addition to the general education received in public school, in the clone world there are special educations that are useful for employment, fighting skills and much more. Read more
Name Change
If necessary, you can change the name of your clone, or the name of various buildings. Read more
Gender change

If you wish, you can change the sex of your clone in the hospital. Read more
Clone abandonment
If necessary, any clone of artisan status or higher can be handed over to the state. Read more